A yeah, not taking photos, but talking photos, in all actuality we are talking about taking photos. Which means some history lesson from my past when I was so super eager to take THE photo of all times.
Of course it didn't happen. Back in the days I used to own a Pentax Ist DL – which wasn't in any sense a professional camera, but it did the job and I did get some great shots off of it.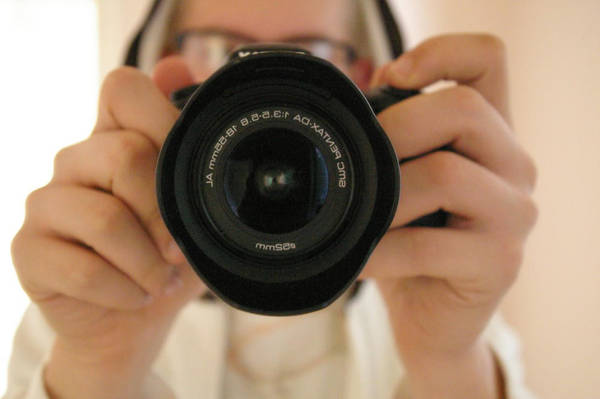 I read a blog post once about the timing of a photo – and stumbled upon the shot taken by Henri Cartier-Bresson – to any photography enthusiast he's the known guy on the block and wouldn't need any more acknowledgement, however for me – he was the success story with a camera in his hands.
For all of you guys who still think about Mr. Cartier-Bresson's work that got me wondering about the wonderful world of photography then this is the work of the French humanist photographer that got my attention.

Mr. Cartier-Bresson captured the amazing moment when a person was falling off his ladder thus coining the term of "decisive moment" meaning that the given moment would only occur for once in a lifetime – and for a photographer this might mean the chance of a lifetime to capture it.
For me it meant a new perspective on photography as a whole and I did shift my ideology of taking photos after that.
A single shot was not a shot anymore, but rather a moment that was caught on a film, digitalised picture or any other medium. For me it was a mental breakthrough of which I saw photography in a very different way.
Taking things to the next level
For the most part the interest about photography was reinvented in me at 2018 when I bought my second Pentax camera – this time around it was K-70, which is more of intermediate-advanced camera (not to be mistaken with professional) and it enabled me to take a bit better pictures, it gave me an more mature idea of composition and got me going on more post-processing. I gotta say I do love Adobe and its Lightroom – they are just one of the best, if not THE best in the biz.
Where I am currently
So, I've been blabbering about what I like and why I like it, but I haven't shown anything that I should be really proud of. Since the inception of my photography career I've met some really inspiring artists, and have followed some superb creators like Silver Raidla (http://raidla.net), Tarmo Luugus, boudoir photographer Raidovision (@raidovision) on Instagram. Every one of them brings something different to the "photography" table, however, all of them are special in their own way.
From my own side, I'm still trying to find my "it" and keep on trying to make the best of what my gear and my eye on what still seems awesome to me.
Some examples to follow.